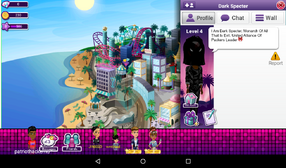 Dark Specter
is a hacker on MovieStarPlanet (USA). He joined in Late July-Early August 2016. He is the supposed brother of the hacker Lord Zedd. He says he is forming a team called The United Alliance Of Hackers.
Not much is known about Dark Specter since he is new except he is aligned with Lord Zedd and Serial Shadow who are supposedly his brothers. However, he has claimed that he was the mastermind who gave orders to Lord Zedd.
In August 2016, He got locked out forever
Appearance
Dark Specter is seen here wearing a black ghost mask around his head, He is wearing a black starter shirt, and jeans. Also, wearing black shoes.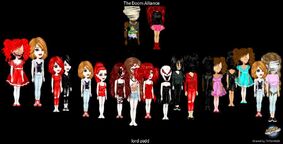 Ad blocker interference detected!
Wikia is a free-to-use site that makes money from advertising. We have a modified experience for viewers using ad blockers

Wikia is not accessible if you've made further modifications. Remove the custom ad blocker rule(s) and the page will load as expected.