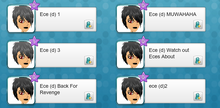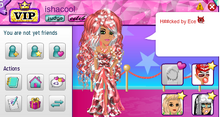 Who Is Ece?
Ece was a hacker on MSP who became known by hacking many highscorers, including the highest leveled player on USA MSP Pumpchkin , and also hacked Ishacool , who was the highest leveled player on UK MSP at the time. She was a very popular hacker of her time in early 2014. She has hacked many other users.
What Did Ece Do?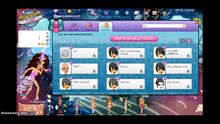 She changes your status.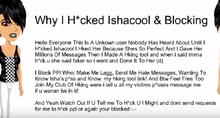 Notes
She is one of the only hackers to hack highscorers
She has hacked Pumpchikn and Ishacool
Apparently Ece hacked Ishacool because she was ignoring her messages
Ad blocker interference detected!
Wikia is a free-to-use site that makes money from advertising. We have a modified experience for viewers using ad blockers

Wikia is not accessible if you've made further modifications. Remove the custom ad blocker rule(s) and the page will load as expected.