Mcpacker is a new hacker on MSP USA.
Who does she hack?
Mcpacker hacks random people. Don't message her. She hacks anybody she doesn't care what level,if your vip.
Appearance
Mcpacker is wearing a black and red mask. She has black skin. She's wearing a red vest and a black and white skirt. Her appearance is similar to The
Cult
.
Victims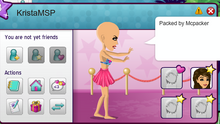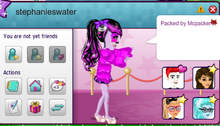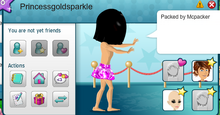 Trivia
She hacks on different servers
Some of her victims said there animations glitch weirdly.
If you search up Mcpacker nothing will appear thus making it hard to track her
Ad blocker interference detected!
Wikia is a free-to-use site that makes money from advertising. We have a modified experience for viewers using ad blockers

Wikia is not accessible if you've made further modifications. Remove the custom ad blocker rule(s) and the page will load as expected.