You do NOT know how long it took me to draw my hour o.o Well, here they are!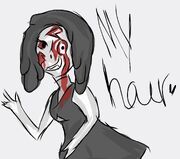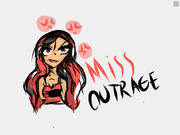 Honestly, I'm just really happy with how I drew Miss Outrage, I'm really proud tbh xD
Feel free to suggest anything!
Want me to draw a hacker? If so, please look at my past blog posts to see if I have already drawn them, and if not, suggest away!
Want me to draw you or another hacker hunter? Just insert a picture of them/yourself in a comment and I will do my best to draw it!
Until next time! Lilyisacat (or R@ndomised0)
Ad blocker interference detected!
Wikia is a free-to-use site that makes money from advertising. We have a modified experience for viewers using ad blockers

Wikia is not accessible if you've made further modifications. Remove the custom ad blocker rule(s) and the page will load as expected.