Hi, I found this hacker called "where black" (He doesn't know how to spell xD) but... I found him in a cafe... do any of you guys know if he's real?? I was looking in his guestbook and saw two people, it said "packed (d)" in his guestbook. Two other people, were saying that he was fake. I'm really confused on if he is real or not xD, so if any of you guys were packed by him, or have a friend packed by him.... tell me. Thanks!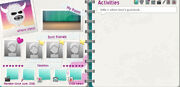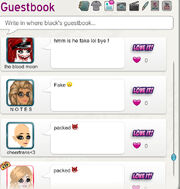 Ad blocker interference detected!
Wikia is a free-to-use site that makes money from advertising. We have a modified experience for viewers using ad blockers

Wikia is not accessible if you've made further modifications. Remove the custom ad blocker rule(s) and the page will load as expected.