Who is VenomSweet?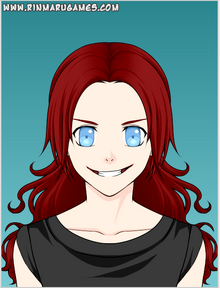 VenomSweet is a hacker on the USA server.
Appearance
She doesn't look like most hackers she actually looks quite normal. She has long red wavy hair. The scary bloody teeth smile. A black rare tank top. A rare mermaid tattoo. And the rare black feathery skirt with black leggings and no shoes.
What does she do when she hacks you?
If she hacks you she will most likely take your clothing and change your appearance to wear one piece of clothing, then she will take a picture of you when you are hacked by her and post it on her pictures on MovieStarPlanet.
Victims
So far I think she has hacked 24 people in total. Her victims are in her photos if you want to see them.
Ad blocker interference detected!
Wikia is a free-to-use site that makes money from advertising. We have a modified experience for viewers using ad blockers

Wikia is not accessible if you've made further modifications. Remove the custom ad blocker rule(s) and the page will load as expected.