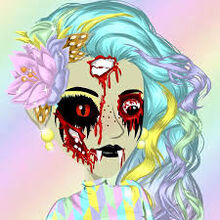 Your Living Nightmare, also known as Jes, Jess, Jestique, or Jesi, is the leader of large team, "ST" (Scream Team) on MSP. She looks like a hacker, but she is really a asshole hacker hunter and she has a YT channel called "Your Living Nightmare MSP".
Hacker Hunting
Her accounts are:
AcornBrownHackerHunter12 (hacked)
MucusGreenHackerHunter12 (hacked)
PICKLEHACKERHUNTER12 (hacked and deleted)
BANANAHACKERHUNTER22 (Locked out forever) 
BANANEHACKERHUNTER22 (on french msp and failed)
KUMQUATHACKERHUNTER22 (hacked, no longer current)
JalapenoHackerHunter (locked out forever)
PICKLEGREENHACKERHUNTER12
A really mysterious hacker named Anon is back for 2016 hacked, deleted, and changed Pickle's status while she was online. This is mysterious and Anon is back for 2016 may be Unknown Female and Anon working together.
B7ty8
Jes got hacked by b7ty8 2 times in one video, her status said "Packed.Don't mess with me (d)" second time was the same.Third time, it said "You were never safe (d)". Her fourth time was on her "Kumquathackerhunter" account. There was another b7ty8, except it was named The b7ty89. Jes got hacked by her.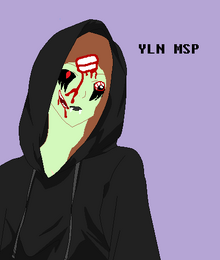 Relationships with other hacker hunters.
Her best friends are hacker hunters who are her possibly real life friends.
POTATOEHACKERHUNTER666 (also known as elsa icee, Mika, or Mikaela)
AvacadoHackerHunter12 (also known as izzy is random <3, or Krystal)
The wite dolly
Jes was the founder of the wite dolly.
Ad blocker interference detected!
Wikia is a free-to-use site that makes money from advertising. We have a modified experience for viewers using ad blockers

Wikia is not accessible if you've made further modifications. Remove the custom ad blocker rule(s) and the page will load as expected.